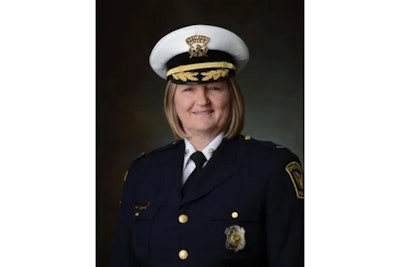 Lt. Col. Teresa Theetge was named interim Cincinnati police chief during a press conference Wednesday morning.
Interim City Manager John Curp appointed Theetge while officials undertake a nationwide search for new leadership in the wake of Chief Eliot Isaac's retirement, Cincinnati.com reports.
Theetge will be the first woman to lead the department. She currently holds the position of executive assistant police chief, which meant in the event something happened to Isaac she would have stepped in to lead the department.
Isaac said Wednesday the community is "well in hand" under Theetge's leadership.