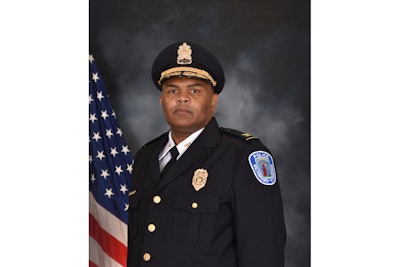 Richmond Police Chief Gerald Smith resigned Tuesday evening.
Smith served with Richmond Police for two and a half years, NBC12 reports.
He was appointed by Mayor Levar Stoney in June 2020.
The Richmond Coalition of Police released a statement saying, "We were made aware of Chief Gerald M. Smith's resignation this afternoon. We are now entering the next chapter of the Richmond Police Department. We look forward to working with the administration, city council and its citizens on the future success and we would like to thank all of them for listening to the men and women of the Richmond Police Department. We are embracing moving forward with the New Interim Chief and eager to have an open dialogue with all stakeholders."
Mayor Stoney also released a statement saying in part, "At my behest, CAO Saunders will conduct a nationwide search in order for the City to find the best-qualified candidate and fit for the department and the community. This is the time to look forward, rebuild trust, and chart a new course for the police department and the City."
Major Richard Edwards has been temporarily appointed as acting police chief.