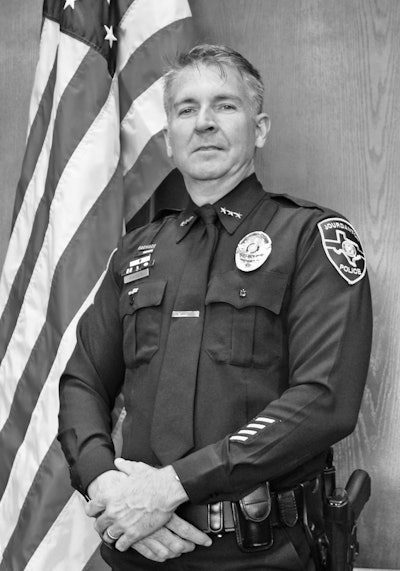 "Earn your success based on service to others, not at the expense of others." —H. Jackson Browne Jr.
In the 9th grade I had a teacher named Bill Alden. Mr. Alden was one of my favorites in high school for numerous reasons including his outside-the-box teaching style and the friendly and relaxed demeanor he had with the students. He did things in the early 1980s that most teachers didn't do and I still remember many of his lessons today.
The longer I had Mr. Alden for a teacher, the more I learned about him. One day in conversation, he revealed to me that before teaching he had been in the United States Air Force, which led to me learning he had been a pilot. A fighter pilot.
A little deeper into our discussion I found out that not only had he been a fighter pilot, but he had been on the world famous Thunderbirds flight demonstration team. And had not only been a member, but their commander.
For those who don't know, the Thunderbirds are the best of the best aerobatic pilots in the USAF and they perform at airshows around the world, demonstrating the abilities of American fighter planes and fighter pilots.
Today I look back and know that Col. Bill Alden was one of the many people I have encountered that passionately displayed what service is. From volunteering to be on the cutting edge of military tech to transitioning into teaching high school students, Col. Alden's passion was always to contribute to the greater good. I recently learned he passed away a few years ago and regret that I didn't have the opportunity to speak to him as an adult and tell him that his effort to make an impact on students was a successful one.
In my adult life I see many of those same positive attributes displayed every day. In just the past few days as the chief of police of Jourdanton, TX, I have sat with staff from Methodist Air-Care to brainstorm ways to more efficiently serve those in my community who need medical assistance. I have also met with Jourdanton Independent School District officials and heard in their voice their dedication to protecting our students. And I have had the opportunity to meet with those who service our veteran community as first responders gathered to better evaluate how we handle encounters with veterans and the homeless. Among each of these groups that play a role in helping society, the common thread is their desire to lift up their fellow citizen and help put them on a positive trajectory.
At the end of January as I was writing this column, five Houston-area officers who made a commitment to serve their communities were shot as they attempted to take a criminal off the street. Fortunately none of these officers, who were not identified because of their undercover assignments, were killed.
But as I heard the news, it brought back memories of July 7, 2016, when five Dallas-area officers were murdered. In this year's Houston incident, those five Houston Police Department officers kissed their wives and kids and went to work, not to get shot, but to make an incremental improvement in their city, much the way hundreds of thousands of other officers, firefighters, EMTs, medical personnel, and members of our military do each day.
Many pundits and even the casual observer may tell you that this generation is lost and without direction. But if you pause and look around, you will see that the calling to serve something bigger than ourselves is still very much alive and well in America. And while some will say it's a concept that is no longer incorporated into the fabric of our youth, I am here to tell you that not only is the call to serve alive and well, but it is a societal pillar that we must embrace and instill in those who follow in our footsteps. Regardless of our role in the world, we can all contribute to leaving it better than we found it.
Men like Col. Bill Alden knew this, and I am a better person because of these honorable individuals.
It's now our turn to make a positive impact. Let's get to work.