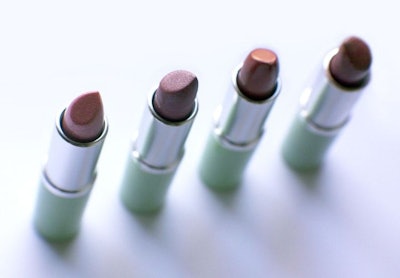 When you have a court appearance or a job interview, your image should project that you are trustworthy, honest, hardworking, and highly competent.
Here's a primer for how to approach wearing a suit, blouse, shoes, jewelry, makeup, and hairstyle.
The Suit: Though a pantsuit may be appropriate for some job interviews, if you're testifying in court, it's better to wear a skirt with a matching suit jacket. Keep in mind that some judges and jurors are very traditional. They believe a women should wear skirts or dresses, not pants. Save the short skirts and bare legs for nightclubs or undercover assignments. A knee-length skirt worn with nude hose is best. When you're testifying, you'll want the judge and jurors to listen to what you're saying rather than fixating on what you're wearing that they think is inappropriate.
If you don't own a suit or your suit no longer fits, you don't have to spend a lot of money to look good. The brand name is not what's important. Choose a suit that's made from good quality fabric in a weight that's appropriate for your climate so you can wear the suit year-round. Wool tends to look better and last longer than synthetics. Pick a classic color such as black, navy, or an attractive shade of gray. Avoid trendy styles such as big shoulder pads and wide lapels. If you're going to spend your hard-earned money on a suit, you don't want it to fall apart or go out of style in a few years. To save extra money, consider shopping at consignment stores. You may find a beautiful new-looking suit for a bargain.
The Blouse: A low-cut blouse may look great when you're on a date, but it will damage your credibility if you're in court. Appropriate blouses don't have to be frumpy. For instance, a silk blouse that buttons up the back can look elegant and won't expose too much skin. Colors such as pink, aqua, turquoise, and teal help make you look friendly to the jurors and will go well with most suits. If you're going to be in court for more than a day, you'll need more than one blouse. A classic white cotton blouse or a white cotton blouse with pinstripes also make good choices.
The Shoes: High heels look sexy, but they're not the right choice for court or a job interview. Instead, wear low-heeled pumps or an attractive pair of flats. If your shoes are uncomfortable, you won't be able to concentrate. You don't want to be thinking about how your toes are being pinched when the defense attorney is grilling you during cross examination. Plus, if you're grimacing in pain, people may think a question upsets you or that you're being deceptive. Don't wear new shoes for the first time in court or on your job interview. Wear them a few times before the trial starts, so the leather doesn't feel stiff. If your shoes are scuffed, clean them and apply shoe polish.
The Jewelry: Keep jewelry to a minimum. Wearing jewelry that's too flashy or looks too expensive will make jurors think you're corrupt. Leave your necklaces and bracelets at home. If you're going to wear earrings, select a simple style that's not too big or dangly.
The Makeup: When you testify in court, you may get nervous and sweat, even if you're telling the truth. Brush a little bit of translucent powder on your face so your skin doesn't get shiny and oily looking. If you're going to wear any other makeup, keep it natural looking. Select a lipstick that's not too dark or too shiny. Avoid bold eye shadow, clumpy mascara, and heavy eye liner.
The Hairstyle: Your hair should look clean and well groomed; go easy on the hairspray. You don't want a "helmet head" like some TV newscasters. Use a dab of an anti-frizz product so your hair doesn't get fuzzy looking if you start to sweat.
A professional image will boost your confidence, help you to testify with authority, and help you to get the job you want.

        An unexpected error occurred: GraphQL error: request to http://application/ failed, reason: connect ECONNREFUSED 10.42.5.201:80