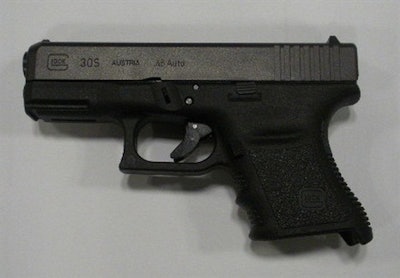 Glock plans to introduce a new pistol called the Glock 30S, a .45-caliber hybrid of the company's Glock 30 and Glock 36, a prominent gun blog is reporting ahead of SHOT Show.
The Glock 30S would arrive with the double-stack magazine of the Glock 30 and the slim slide of the Glock 36, reports The Firearm Blog.
Glock fans may have driven the introduction, when they discovered that the Glock 36 slide could be made to work on the Glock 30.
Give us your thoughts. Does this pistol have a place in law enforcement? Would you consider carrying it as a back-up gun or off-duty weapon? Add your comment below.