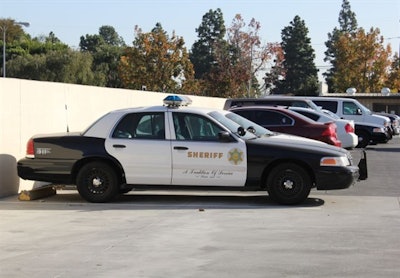 To help finance the purchase of new patrol cars, the Los Angeles County Sheriff's Department is considering an out-of-the-box option—selling off its fully equipped higher-mileage cars to smaller departments.
The idea, Lt. Vance Duffy tells POLICE Magazine, could also help municipal departments with even tighter budgets replace cars that go out of service at least until funds are available for new squads.
Lt. Duffy has only floated the idea, and will survey interest among the agencies before moving forward with the plan. Essentially, Lt. Duffy is offering agencies a fully equipped, yet higher mileage, patrol car with lights, siren, radio equipment, gun racks, and other police equipment.
"It costs us money to strip the vehicle," Lt. Duffy said. "If we have enough of the equipment that we're not going to transfer over, we may try to sell it. This may be an attractive purchase for agencies who are really strapped for cash."
The vehicles would still be in running condition and would not have exceeded the department's guidelines for replacing its cruisers. Typically, cars are taken out of service at seven years or 110,000 miles.
At least one local agency said there could be a market for the higher-mileage cars. Jonathan Stafford, who manages the 109 cars in the Long Beach (Calif.) Police Department's fleet, said he would be reluctant to buy the cars because "maintenance costs on older Crown Vics can get very expensive."
Stafford added, "They will make the most money by auctioning them off or by selling them for market value to a refurbisher."
The LASD currently maintains a fleet of about 4,000 vehicles, including 1,800 black-and-white Ford Crown Victoria Police Interceptors. Because the department is still evaluating the new crop of patrol cars, it will stick with its Ford CVPIs for at least another year, Duffy said.
"We want to make sure we make the right choice and have the best product for our deputies," Lt. Duffy said. "We'll take the time to do a detailed analysis."