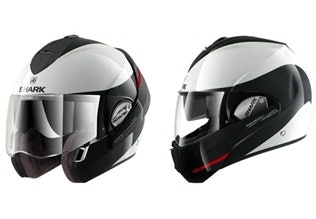 The iconic image of the American motorcycle officer wearing a three-quarter helmet, leather stack boot, and aviator sunglasses has long since entered the public consciousness.
However, a group of motorcycle equipment companies are seeking to change that image by providing next-gen gear that better protects motor officers from the hazards of two-wheel enforcement. Agencies often adopt the new gear after purchasing one of the quicker, more agile cycles now available for enforcement.
Motoport, based in San Marco, Calif., produces a line of Kevlar jackets and pants that protect against road rash and abrasions. The Police Air Mesh Kevlar Pant, which retails for $379, covers the knee/shin area and fully wraps around the thighs. The material is much stronger than leather. It includes a breathable liner that repels moisture.
Motoport's Police Air Mesh Kevlar Jacket, which retails for $469, includes a two-part zip-in liner to handle temperatures as low as -20 degrees Fahrenheit. With the liner removed, the jacket can be worn in climates that reach 120 degrees Fahrenheit.
In cities with tighter budgets, the Kevlar apparel is owned by the city and when riders leave the gear is used again for new riders. Motoport can adjust the garments to fit new officers.
Many police agencies still prefer a three-quarter helmet such as the Arai LE Classic to give officers greater tactical awareness, but others such as the Arizona Department of Public Safety have adopted full-face modular helmets such as the Shoei Multitec and Shark Evoline for safety reasons. The helmets, which retail for about $300 and $450 respectively, can be worn as a three-quarter or with a detachable jaw plate.
Modular helmets better protect officers from face-impact collisions if an officer is thrown over the handlebars. The helmets also offer greater comfort, said Sgt. Brad Blakely, an Orange County (Calif.) Sheriff's motor deputy for 13 years.
"Helmets are like shoes, one particular style is not going to fit everybody," Blakely said. "When you're wearing that bucket on your head for eight hours a day, there's got to be some comfort."
Motor officers have also gotten away from the leather stack boot, instead preferring civilian motorcycle footwear. The Sidi Sport Tour Gore boot uses top-grain leather with a Gore-Tex breathable liner, Velcro straps, and leather sole. The boots usually retail for about $350. Touring boots often use Vibram, a more durable rubber that can better withstand duty cycles and can be re-soled.