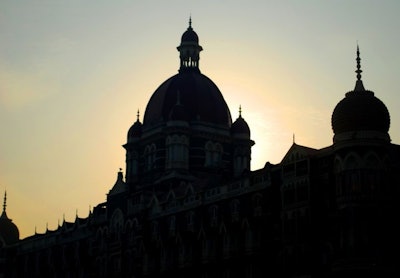 The Mumbai terror attacks still hold potent lessons for police responders four years after they raised the ante on counter-terrorism response and active-shooter training.
"Mumbai is the only overseas event that has significantly altered police training in this country," said Don Alwes, an active-shooter trainer with the National Tactical Officers Association (NTOA). "It translated to immediate changes."
The attacks have returned to the news in the past week, as India hanged the sole surviving terrorist, Ajmal Kasab, on Wednesday at a jail in Pune. On Sunday, CNN re-aired "Terror In Mumbai," an incisive 2009 HBO documentary that includes snippets of Kasab's confession.
It features an in-depth examination of the four days of shooting and bombing attacks by 10 Islamist terrorists (working as two-man teams) on two hotels, a women and children's hospital, a rail terminus, and other populated locations. It began on Nov. 26, 2008. Four days (60 hours) later, 166 people were dead and at least 304 were injured. At least 16 Indian police officers and four commandos were slain.
Using straight-ahead narration and participant interviews, "Terror In Mumbai" paints a chilling picture of the attacks. It includes telephone intercepts of the terrorists' conversations with operational planners in Pakistan, CCTV footage of the attackers moving through hotel hallways, and an interrogation with Kasab.
The duration of the attacks were perhaps the most troubling to law enforcement because the terrorists moved freely among the locations and continued their wave of terror with minimal police resistance.
Granted, the Mumbai attacks exploited a pseudo-third-world Indian police force that responded with inadequate weapons, training, and willpower. As Kasab showered AK-47 rounds on victims at the railway terminus, Indian officers hid from view.
Four responding commanders, one of whom wasn't armed, were ambushed in a jeep. Officers watched helplessly from the CCTV room at the Taj Mahal hotel as terrorists stormed hallways, entered rooms, and killed guests.
"There was no interdiction for quite a while," Bob Parker, an NTOA trainer and POLICE contributor, said about responding Indian officers. "They were standing around. They didn't have a clue. The terrorists were up against incompetence."
American law enforcement officers have showed their willingness to confront gunmen at a Sikh Temple in Wisconsin, a nursing home in Carthage, N.C., a military deployment center at Ford Hood, Texas, and a Bank of America in North Hollywood.
Mumbai presented a new kind of threat—a multi-pronged swarming-type raid with special challenges to responding officers. Alwes compared it to the Columbine High School massacre.
"Mumbai was five Columbines going on at once in one of the largest metropolitan areas in the world," he said. "It was essentially two guys with guns and some IEDs in an area where they had access to many victims. That's bad enough. Combine that with the tactic of hitting and moving."
In the intervening years, several larger departments have begun training SWAT personnel on a Mumbai-type response. The LAPD and Las Vegas Metro Police Department have implemented it as MACTAC (Multi-Assault Counter-Terrorism Action Capabilities). The Metropolitan (D.C.) Police Department calls it PACOP (Paramilitary Assault Counter Offensive Plan). The approach teaches agencies how to divide deployment resources among multiple locations.
With an attack of this scope, patrol officers—as brave as they are—won't be able to neutralize a lone shooter. However, confronting these shooters will lower the body count.
"If you're facing a terrorist group, you can't get in there and neutralize them yourself, but if you can get in and find out who they are and pin them down, you'll save some lives," Alwes said. "Deny them access to more victims."
Related:
5 Gunfights That Changed Law Enforcement
Mumbai: You Would Have Shot Back
What Does Mumbai Mean for Us? (Part 1 of 2)