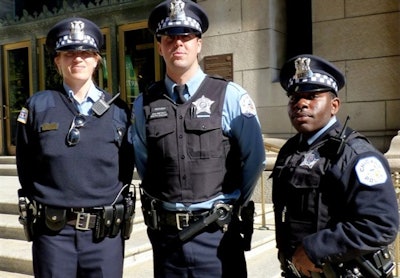 New Chicago Police Superintendent Garry McCarthy is shifting the agency's approach to crimefighting by giving district supervisors more patrol resources and asking for more accountability in return.
To put more boots on the ground, the department is shifting 150 additional officers to patrol duties, Mayor Rahm Emanuel announced Sunday. The 150 will be in addition to the 500 cops shifted from desk assignments in mid-May.
The redeployment of the initial 500 officers marks a sharp departure from the management style of Superintendent Jody Weis, whose contract was not renewed after three years leading the department.
McCarthy is shifting the department's patrol deployment strategy away from Weis' reliance on two specialized units - the Mobile Strike Force and Targeted Response Unit - to parachute into areas of the city where crime spikes have been identified. Weis pulled patrol officers to beef up those units.
The city's new top cop is implementing a more traditional policing approach, by stressing the need for resources to be in the hands of district commanders to use as they see fit in the neighborhoods they oversee.
The new resources come with increased scrutiny.
Superintendent McCarthy, who was confirmed by the city council Wednesday, began weekly CompStat meetings the following day. The meeting began with Superintendent McCarthy grilling Englewood District Cmdr. Anthony Carothers about a spike in shootings in Englewood in May compared with 2010.
Large-size crime maps loaded with statistics were projected on screens during the meeting at police headquaters.
McCarthy has brought a similar combative, coaching style of crime-report analysis that he used when he implemented CompStat with the NYPD.
Superintendent McCarthy will make $260,004 a year, or about $49,996 less than his predecessor Jody Weis. However, the new superintendent is making about $43,794 more than newly-seated Mayor Rahm Emanuel, reports the Chicago Sun-Times.
Related:
500 Chicago Cops Redeployed to High-Crime Areas