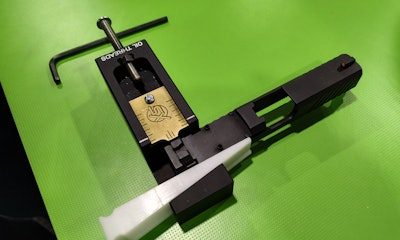 The POLICE editorial staff is spending the week in Las Vegas at the annual Shooting, Hunting, and Outdoor Trade (SHOT) Show. Our coverage has included Industry Day at the Range and our staff's favorite items from the first, second, and now the third day of exploring the exhibit floor.
Among the items we checked out today were armor options, duty ball caps, a sight pusher, and more.
Blade-Tech
Holster Mounting System
Blade-Tech launched its new Tek-Mount, a quick-connect system that allows holsters to be mounted at any angle. It is a two-part system consisting of a receiver and a 360-degree mounting disc. The patent- pending system allows for 10-degree cant increments and the Tek-Mount is constructed from high-strength polymer and can withstand more than 650 pounds of vertical pull force under optimal conditions, the company reports.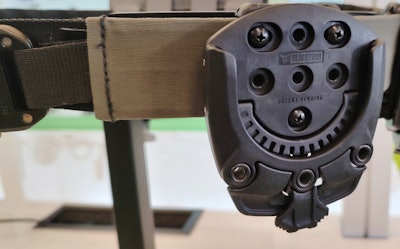 Byrna Technologies
Less-Lethal Shotgun Round
Byrna Technologies has unveiled a new 12-gauge less-lethal shotgun round that is designed for self-defense, training, and crowd control. The round has an effective range of more than 100 feet and is designed for standard cylinder bore and improved cylinder choke. Byrna says this round is 16 times quieter than a traditional shotgun round.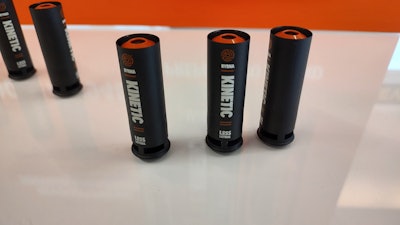 Crye Precision
Ballistic Vest
The LVS system sets a standard for concealable body armor. Proprietary three-dimensional forming technology allows Crye Precision to shape the vest to directly match the contours of the human body for concealment and comfort. The company is launching the LVS Female Fit, a continuation of the LVS series that requires no external carrier at all. The LVS armor is NIJ IIIA certified and entirely made in the U.S. The LVS system is versatile, and a wide range of covers allows the same armor panels to be quickly swapped between vest configurations.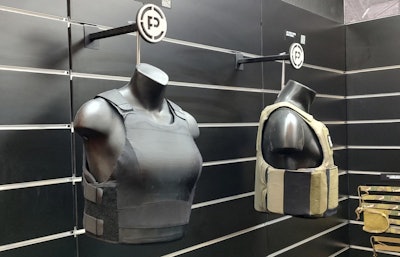 Notch
Departmental Caps
Notch makes innovative baseball caps with notches cut into each side the bill. The company says those notches end the war between your hat and sunglasses. Notch was founded by a veteran who had always been frustrated with traditional baseball caps because the curved brim would push his sunglasses down onto his nose. The company offers several caps – fitted, adjustable, or even without the notch. They can provide departmental hats or tactical operator hats with a front attachment point for a patch.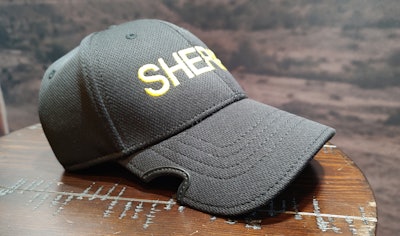 NT Armor
Ballistic Plate
The Prolence L3 Pro X ballistic plate by NT Armor provides Level III protection, is slightly more than an inch thick, and is constructed from UHMWPE with a Polyurea coating. NT Armor makes its own ceramics and produces ballistic plates, shields, and tactical vests. The Prolence L3 Pro X features a five-year warranty and at 10 x 12 inches only weighs 2.42 pounds.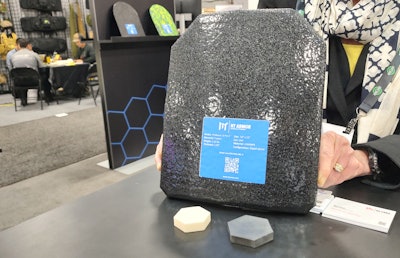 XS Sights
Sight Pusher
XS Sights showcased its DIY Series Sight Pusher, a sight installation and adjustment tool for Glocks. The sight pusher is compatible with all OEM Glock slides and takes up to 50% less installation force than standard tools. It has a lightweight aluminum body for easy portability and the centering scale allows for precise alignment. The open-top design allows for easy visual centering and clearance for suppressor-height sights and optics.