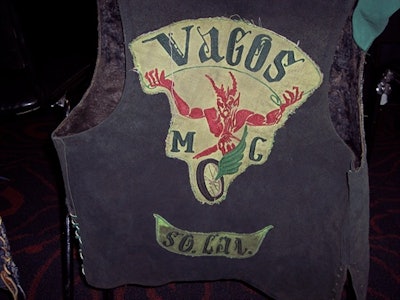 Outlaw motorcycle gang members join together and refer to each other as brothers. They take great pride in believing they're an outlaw brotherhood living outside of society's laws. They often wear patches to indicate that they are "1 percenters" and relish the fact that they're not like the other 99 percent of the motorcycling community.
They use fear and intimidation to control other groups of motorcyclists as well as citizens into conforming and supporting the dominant 1 percent group. They taunt and disrespect law enforcement agencies. It's rather that they appreciate the perceived power they've garnered as a member of a gang.
Once one of their members has been arrested and charged with a gang-motivated crime, they'll quickly point out that they're not a gang, but are instead a club. It's really a matter of semantics. Historically, members of motorcycle gangs have been arrested on an occasional basis. In the last five to 10 years, there has been a drastic increase in the identification and arrests of motorcycle gang members.
Members of law enforcement agencies have realized that agencies of all sizes must work collectively to have an impact on Outlaw Motorcycle Gangs (OMGs) to prevent their continued spread. Law enforcement is utilizing federal and state criminal organization statutes to target the entire gang hierarchy. Non-traditional methods of law enforcement are also being utilized to include the successful placement of undercover officers within the gangs, going after the "patch," civil forfeiture of illegally obtained proceeds including clubhouses, and civil abatement processes to seize buildings used to conduct illegal criminal activity.
In the past decade, law enforcement has successfully investigated, arrested, and incarcerated members of numerous outlaw motorcycle gangs throughout the world. This success has caused the members of the criminal organizations to act more cautiously and form unusual alliances with other motorcycle groups and criminal organizations. They no longer know who to trust, because it's not unusual for OMG members to cooperate with law enforcement.
A prosecutor can bring one gang expert after another into a courtroom to describe the ideology, mindset, and motivation of an OMG member. The defense attorneys argue that experts aren't knowledgeable about the inner workings of a motorcycle club.[PAGEBREAK]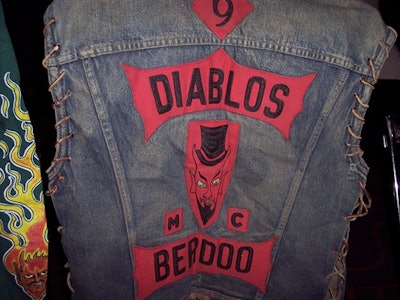 The prosecution's lineup of witnesses usually includes a cooperating individual who may have been a member of a motorcycle gang and understands the motivation of being a member. The defense will argue that the star witness will only testify as the prosecution desires and will attempt to discredit the witness every way possible. Hence the defense will likewise use members to discredit the prosecution's "members."
Several of the larger outlaw motorcycle gangs within the U.S. remain in violent turf wars with their rivals. Some of the gangs have taken a very strict approach toward gaining respect and power. Many outlaw motorcycle gang leaders believe that the larger the organization, the greater the power of the organization, so several gangs are growing and expanding rapidly.
Members who were once content and comfortable in a group that didn't require criminal activity are now being surrounded by younger and newer members who don't hesitate to engage in violent criminal acts to further the criminal interests of their gang. Many of the older members are leaving the gangs to protect themselves and avoid incarceration.
These members often commit crimes to further the objectives of the motorcycle gang, and also to enhance their own position within the gang. Many patches have been sewn onto a set of cuts as the direct result of a criminal act which was committed by an individual wanting to gain the "power of the patch."
It's not against the law to be a gang member. Therefore, officers should have a good reason to stop members of a gang not because they're gang members, but because they violated the law. This has gotten officers in trouble, leading to reprimands, internal complaints, and in extreme cases lawsuits.
A patch on a member's back is not probable cause for a traffic stop—a violation of the law is.
Editor's Note: About 30,000 motorcyclists participated in this year's Laughlin River Run in late April. The 2002 run was the scene of the gun battle between the Hells Angels and Mongols in Harrah's Casino.
Chuck Schoville is the training specialist for the Rocky Mountain Information Network. Prior to joining RMIN, Chuck served as a Tempe (Ariz.) Police Department officer for 26 years. He supervised the Tempe PD's Gang Unit for approximately 15 years.