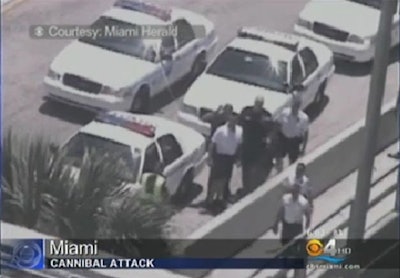 Police videos highlighting the hazards of vehicle pursuits, traffic stops, and subjects using "bath salts" made 2012 a memorable year for PoliceMag.com. Let's celebrate the end of the year by looking back at the 10 most-viewed videos on the site:
10. Milwaukee Cop Attacked by Clown: A Milwaukee Police Department officer used physical force to arrest an activist dressed as a clown who was squirting motorists.
9. Fatal Officer Crash In Ohio: The Willoughby (Ohio) Police Department released dash-cam video from a crash that killed Officer Jason Gresko. A truck can be seen turning into the officer's path.
8. Deadly Utah Police Raid: Video footage from the deadly Ogden (Utah) Police raid in January gives a glimpse into the chaotic scene outside the home of Matthew Stewart.
7. 'Bath Salts' User Describes Overdose: A former "bath salts" user told CNN he "felt so evil" during an overdose when last using the drug.
6. Deadly Force at Carl's Jr.: A citizen's cellphone camera captured a Monterey Park (Calif.) Police officer using deadly force on a man with a metal bar.
5. Fatal Shooting at Ark. T-Stop: A Trumann (Ark.) Police officer was fatally shot during this deadly traffic stop that the agency's police chief said he will use as a training video for younger officers.
4. Sovereign Citizen TASERed In Courthouse: Robert Peterson, 21, was TASERed by a court bailiff after he refused repeated commands to stop filming near a hallway in Kootenai County court. He claimed he was exempt from statues and regulations.
3. Forceful Arrest In Stockton: Stockton (Calif.) Police officers used their batons on a parolee during a forceful arrest that was captured by a News10 camera crew.
2. Ind. Cop Ambushed, Shot In Head: Fortville (Ind.) Police Officer Matthew Fox survived an ambush from a man who fired 12 shots at him, after the officer pulled him over for a busted tail light.
1. Miami Cannibal Attack: A Miami man chewed off the face of another man on the Miami Causeway in a bizarre attack that shocked even law enforcement officers.