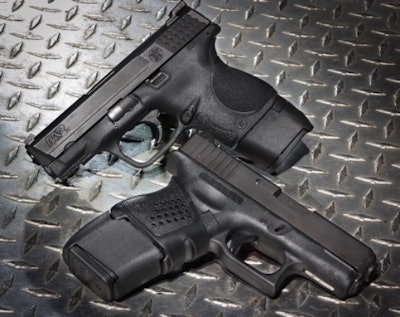 Many compact handgun models will accept magazines used in the full-size version of the same model, increasing magazine capacity. However, they often extend past the grip frame, making the grip uncomfortable and unsightly.
The Pachmayr Grip Extender simply slides over the magazine and is secured with a set screw to provide an enhanced grip and make the longer magazine look like it belongs. Grip extenders are available for most popular compact and sub-compact handguns.
For more information visit http://www.pachmayr.com.