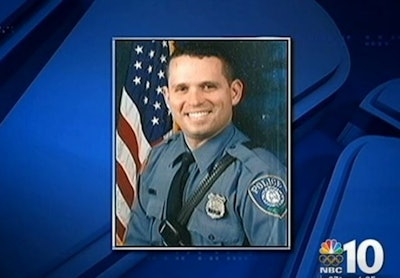 A Millville (N.J.) Police officer was killed in the line of duty, after a vehicle collided with his patrol car around 2:15 a.m. Sunday.
Officer Christopher Reeves died at the scene following the crash at 3rd and Broad streets. Officer Reeves' partner, Officer Jonathan Seidel, was seriously injured in the crash, reports NBC10.
Officer Reeves was an eight-year veteran of the department. He leaves behind a 3-year-old son and wife Susan, who is also a Millville officer.