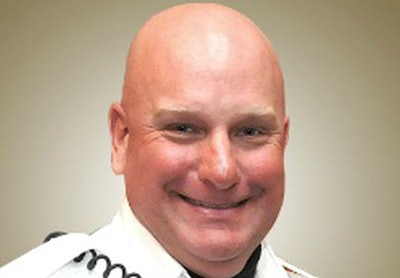 A Broward (Fla.) Sheriff's Office deputy died Wednesday after his motorcycle slammed into a Mercedes in Pompano Beach.
Deputy Christopher Schaub, 47, was riding his police motorcycle on patrol at McNab Road and Andrews Avenue when the silver sedan struck his bike at 2:24 p.m. A CBS News photo showed left front end damage on the Mercedes. The accident is under investigation.
Following the crash, a sheriff's helicopter transported Deputy Schaub to Broward Health Medical Center, where he died Wednesday evening. Hundreds of fellow deputies gathered at the hospital as a show of support, according to a sheriff's press release.