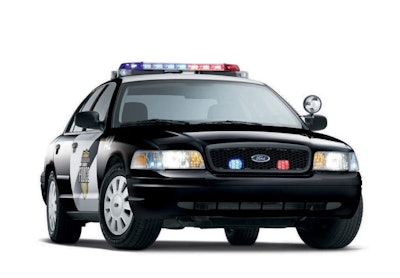 The National Highway Traffic Safety Administration (NHTSA) has opened a preliminary evaluation of a steering failure on Ford Crown Vic Police Interceptors in the 2005-2008 model years.
A possible recall could affect as many as 195,000 vehicles, according to documents posted on the NHTSA Website.
The Montgomery County (Md.) Police Department and Tucson Police Department have reported that officers experienced steering failures on six Ford CVPI vehicles. The agencies conducted inspections of their respective police fleets of approximately 400 and 350 vehicles respectively.
The agencies have filed written complaints with NHTSA's Office of Defects Investigation. In all, 13 complaints have been filed claiming steering failures.
The automaker is cooperating with the agency and has begun an investigation into the issue, a Ford Motor Co. spokeswoman told POLICE Magazine.
"We'll certainly cooperate with the agency," said Susan Krusel, Ford's global corporate communications manager. "We've just begun our analysis and have very little information regarding the reports."
In their filings, fleet managers alleged the cars lost steering control after the upper intermediate steering shaft separated from the steering column.
Ford ceased production of the CVPI with the 2011 model year, and has since replaced it with the Taurus-based Police Interceptor sedan and P.I. Utility.
By Paul Clinton