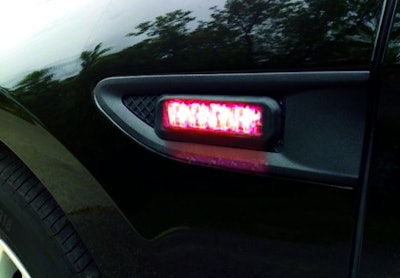 Code 3 has introduced the Side Marker light kit for the Ford Police Interceptor sedan.
These lights are designed to fit in Ford's existing side marker light units. They utilize Code 3's XT4 LEDs with a grommet and are available in single or split flashing colors of red, blue, amber or white and multi-color R/W, R/B, B/W, B/A, and R/A.
The kit includes both driver and passenger light units and each light can be ordered with different color combinations.
The Ford sedan Side Marker light provides additional safety especially at intersections. Installation is simple using existing Ford side panels.