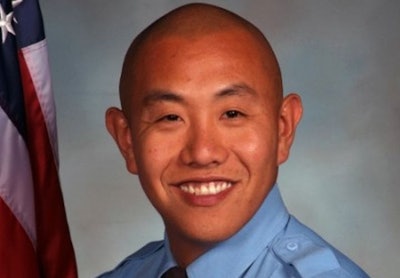 A Prince William County (Va.) Police motorcycle officer was killed in a fiery wreck Monday afternoon on Va. 28 near Piper Lane just outside Manassas.
The crash happened at 2:04 p.m. near the Super Target as the officer was responding to a report of another crash, said Prince William County police spokesman Jonathan Perok.
Police identified the victim as Officer Chris Yung, 35. He had worked for the department for seven years and was assigned to the traffic unit as a motorcycle officer.
Read the full Leesburg Today story.