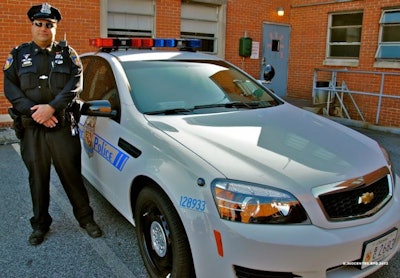 The city of Baltimore has purchased 80 new 2013 model-year Chevrolet Caprice PPV police cruisers for use by officers in the city's Northeast District. The city purchased the vehicles using the Baltimore Police Department's existing fleet budget for $2.3 million.
Each Caprice PPV will be equipped with mobile data terminals and provide officers with a foundation to begin field-based reporting. Officers will be able to create and submit police reports directly from their patrol vehicles.
A committee of police officers and instructors with the agency's emergency vehicle operation training team selected the Caprice after testing the cruiser against the Ford Police Interceptor and Dodge Charger Pursuit.