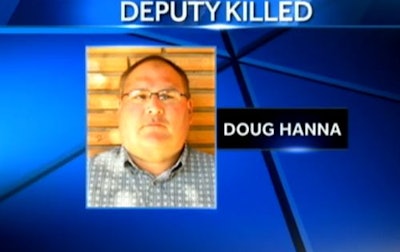 A Washita County (Okla.) Sheriff's deputy was killed early Sunday when a truck broadsided his patrol vehicle, which spun off the roadway and rolled several times.
Deputy Douglas Hanna, 44, was driving a marked agency truck east on Corn Road (state highway 54A) when a truck driven by a 17-year-old struck failed to stop at a stop sign and struck his vehicle.
Hanna, who was wearing his seatbelt, was partially thrown out of the truck and suffered fatal head trauma in the crash, reports NewsOn6.
The Oklahoma Highway Patrol declined to say whether the teen driver will be cited in the accident. The teen suffered minor injuries, reports KOCO.