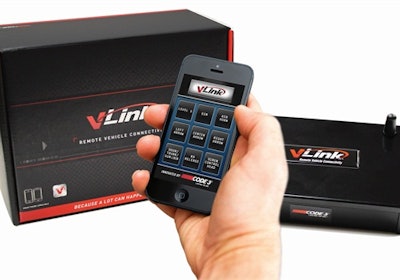 Code 3 has introduced vLink, a new wireless remote technology that allows law enforcement officers to control their vehicles and emergency equipment from their smartphones.
From up to 300 feet away, officers can activate the lightbar to call attention to motorists, trigger the air horn to alert on-coming emergency vehicles to the scene, and energize the ArrowStick for traffic control.
The remote also lets officers start or stop an in-car video, open the vehicle's trunk to provide access to other officers, open a K-9 door, and lock or unlock the vehicle.
The vLink system comes with a quick-start guide that instructs officers on installation.