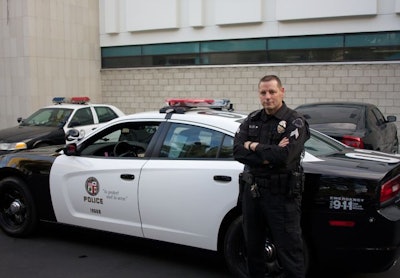 The Los Angeles Police Department has ended its patrol-car purchasing drought, adding 188 new 2013 model-year patrol vehicles from Chrysler and the Ford Motor Company.
Earlier this year, the LAPD ordered 100 Dodge Charger Pursuit patrol cars, 50 Ford Police Interceptor Utility vehicles, and 38 Ford P.I. sedans. For the first time in four years, the city provided the agency funding to purchase new vehicles. The $6.5 million in funding came from the fiscal year ending June 30.
The new vehicles will replace aging Ford Crown Vics in the agency's fleet. The Dodge Chargers are expected to be on patrol by the end of July. The Ford P.I. vehicles will be on the street in October, LAPD's fleet manager, Vartan Yegiyan, told POLICE Magazine.
"While the funding was not available, personnel were diligently testing the new police vehicles in the market from Chevrolet, Dodge, and Ford," Yegiyan said. "There is a chance we may get more money for next year."
In its purchase order for the Chargers, the LAPD acquired rear-wheel-drive marked units powered by a 3.6-liter V-6 engine. The LAPD also bought all-wheel Ford P.I.s powered by a 3.7-liter V-6 power plant.
Choosing a V-6 Charger over the V-8 version wasn't a difficult decision, because it gives officers sufficient performance while giving the agency good fuel economy, Yegiyan said.
"There is no real advantage for us to have more horsepower or speed because these cars go fast enough to do the job," Yegiyan added. "They have equivalent performance and speed compared to the Crown Vics."
The department is now equipping the vehicles to make them patrol-ready. Some of the vehicles will get a vinyl wrap rather than two-tone paint. The agency has also hired an outfitter to add generic hardware, emergency lights, and sirens.