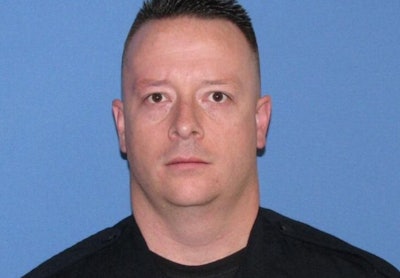 An Austin (Texas) Police officer died Wednesday in a crash on the way to work when his patrol vehicle slid off a rain-slick stretch of U.S. 290.
Lt. Clay Crabb, who would have turned 43 on Thursday, was driving his Ford Crown Victoria when he veered into westbound traffic and was struck by a pickup truck near Sawyer Ranch Road after 6 a.m., the agency announced.
Lt. Crabb worked as an operational lieutenant in Region IV covering the southeast and southwest sections of the city. He had served with the agency since 1998. He worked as a patrol officer with the San Angelo Police Department from 1994 to 1998. The officer had earned several commendations with the department.
In a statement, the agency said, "The loss of Lt. Crabb is tragic and APD is asking everyone to please allow his family the time and privacy they need to mourn their loss. This is a great reminder to all of us as to how fragile life is."
Funeral announcements are pending.