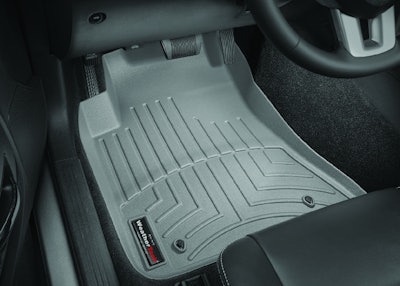 WeatherTech has released custom-fit FloorLiners to provide coverage along the front, back and sides of the floor to protect the vehicle from dirt, debris, salt and liquids.
The liners are equipped with channels that carry fluid and debris to a lower reservoir away from shoes and clothing, according to the company.
They are available for most cars, SUVs, minivans and trucks. The company uses digital measurements to provide a custom fit for each make and model. FloorLiners are available in black, tan and grey.