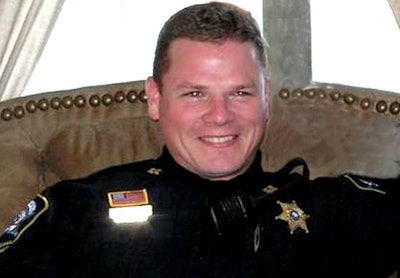 A St. Charles Parish (La.) Sheriff's deputy lost his life Sunday evening in a multiple-vehicle crash while he responded to a call for assistance, the agency announced.
Deputy Jeff Watson, 41, was traveling north on Louisiana Highway 52 at around 8:45 p.m. when the accident occurred. He died at the scene.
The accident was triggered when a vehicle turned in front of Deputy Watson at the intersection of Post Street in Luling. The deputy's vehicle then turned into oncoming traffic and struck an SUV. A motorcycle then struck the SUV. The driver of the SUV was taken to the hospital with critical injuries.
"It's a sad day for the St. Charles Parish Sheriff's Office," Sheriff Greg Champagne said in a press release. "Deputy Watson was a dedicated public servant who will be deeply missed."
Watson was a 12-year law enforcement veteran who joined the sheriff's office in October 2005. He previously served the Jefferson Parish Sheriff's Office. Watson is survived by his wife Lynsey and stepdaughter Abrial.