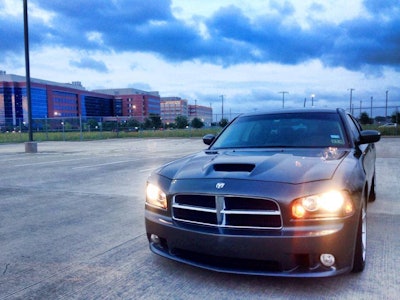 The Dodge Charger is a cop car, and the latest iteration may corner that part of the market more easily than ever before. For one thing, it's a big car with burly brakes and a beefy engine—both the six-cylinder and eight-cylinder options are powerful.
Analyst Kevin Tynan says in Bloomberg Business News, "Cops, it turns out, are pretty good customers. Police forces account for about 3 percent of U.S. vehicle sales".
The Charger is designed with features that are well suited to police work.
It has cavernous wheelhouses in back to accommodate wide, sticky tires. The new Charger also comes with a "stealth mode" for dimming inside lights and a feature called Secure Park that lets a driver walk away from the idling car without it being stolen.