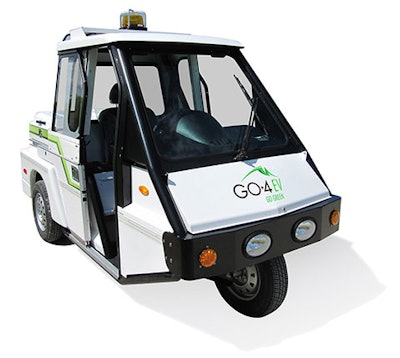 Westward Industries' 100% Electric GO-4EV is now available for parking enforcement, light patrol, and campus security. The GO-4EV has a very similar overall feel to the GO-4 gas version currently operated by many fleet departments in the U.S., but it's fully electric with zero emissions.
The battery is a 96V Lithium iron phosphate battery with 32 cells and offers a range of up to 100 miles, although range can fluctuate due to many factors. It charges in 5 to 6 hours on 240V and 10 to 12 hours on standard 120V, according to Westward Industries.
The GO-4EV has been tested by agencies across the United States as a green alternative for parking enforcement. For more information visit WestwardIndustries.com.