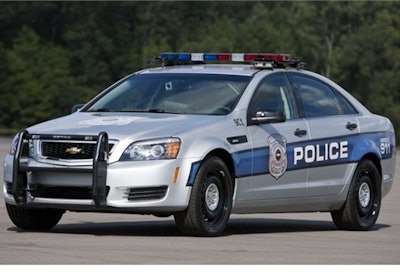 General Motors is recalling about 47,000 Chevrolet Caprices, from the 2011 through 2013 model years and Pontiac G8s from model years 2008 and 2009 to fix seat belts.
According to documents GM filed with the National Highway Traffic Safety Administration, flexible steel cables that connect seat belts to the vehicle at the outside of the driver seat may be bent from being sat upon while entering the vehicle. Over time, repeated bending may break the cable.
If the cable breaks, the officer may not be properly restrained in the event of a crash, increasing the risk of injury, USA Today reports.
GM will notify owners, and dealers will replace the seat belt tensioner assembly which includes the steel cable, free of charge. These replacement parts reposition the tensioner cable out of the path of entry into the vehicle and uses a more flexible cable, set at a more upright angle. The manufacturer has not yet provided a notification schedule.