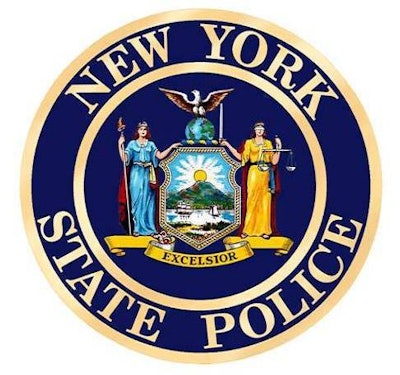 The New York State Police plan to remove higher-mileage vehicles in answer to a complaint filed by the agency's troopers that the vehicles continuously break down.
The agency will remove from service vehicles with more than 125,000 miles on their odometer in an update that will be completed by the next fiscal year, reports the Associated Press.
The announcement comes on the heels of a complaint filed by the New York State Troopers Police Benevolent Association claiming the agency was creating unsafe working conditions with the high-mileage cars.
Of the approximately 1,300 agency patrol vehicles, 45% have more than 100,000 miles. Of those, 29% have more than 125,000 miles. There have been significant breakdowns of patrol vehicles, including instances of bearing failure and axle shaft fracture while the vehicles were being driven, according to a release from the police union.
"While we appreciate the significant progress made over time in terms of automotive engineering, you're comparing apples to oranges when looking at a family vehicle with 125,000 miles on it and a patrol car with 125,000 miles on it," said Thomas H. Mungeer, union president. "Patrol vehicles are driven in severe conditions — including weather, speed, and different types of terrain — and the extremely high mileage on the vehicles adds another layer of adversity to an already difficult situation."
The association represents more than 6,500 active and retired, uniformed members of the New York State Police from the rank of trooper through the rank of major.