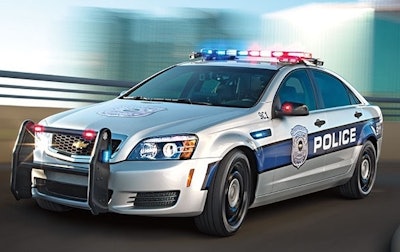 GM is recalling 6,280 2014-2016 MY Chevrolet Caprice Police Pursuit Vehicles (PPV) in the United States to replace the power steering gear assembly.
Due to the extended idling times and elevated underhood temperatures experienced in typical police applications, these vehicles may experience loss of electric power steering assistance while driving or idling as a result of fretting corrosion on the connector between the electronic power steering module and the torque sensor.
If power steering assist is lost, manual steering functionality is retained but would require an increased steering effort, particularly at lower speeds, increasing the risk of a crash.
For vehicles in the field, dealers will replace the steering gear assembly with a revised unit.