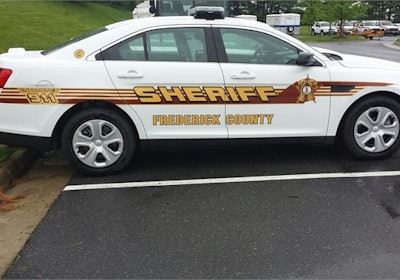 The Frederick County (VA) Sheriff's Office is seeking information for the person responsible in cutting the brake line on one of their patrol cars last month.
According to the sheriff's office, a deputy was responding to a home in the 100 block of Scarlet Maple Drive in Winchester at around 4 p.m. on April 22. After being inside the home for around 40 minutes, the deputy left and drove away in his patrol car.
After driving for about a mile, the deputy attempted to pull over a car for a traffic stop, but when he attempted to stop his vehicle, he found the brake pedal went all the way to the floor and had to use the emergency brake to stop the car.
After the patrol car was brought back to the garage to be inspected, it was found that the brake line was cut, Fox 5 DC reports.