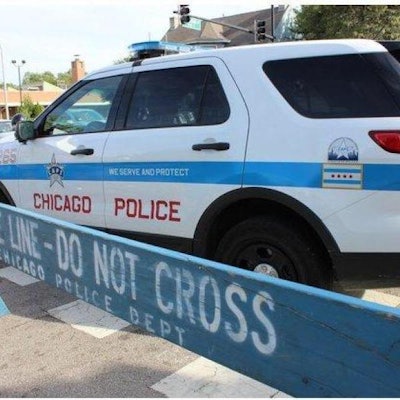 The Chicago Police Department, seeking a fresh look for its patrol vehicles, is asking officers for proposals to redesign the layout of the words, images, and colors on the outside of its newer cars, reports the Chicago Tribune.
Police Superintendent Eddie Johnson, in a memo to his 12,000 officers on Friday, said their design ideas will be considered by review panels in each of the 22 patrol districts. Each district will send one idea to a department-wide panel of police officers and residents from the communities.
The panel will select five finalists, and Johnson will pick the winning design.
"The iconic design of marked CPD vehicles has been a staple on the streets of Chicago since the 1970s," Johnson said in the memo. "As we make investments in our Department to be a better agency for officers and residents alike, it is also appropriate to update our vehicles to reflect the next era of CPD's history."
The new design will only be applied to 500 new police cars that are expected to hit the streets in the next few months, police spokesman Frank Giancamilli said. The vehicles now being used will keep the current design.
Officers will have until June 30 to submit their ideas. Giancamilli said the officer whose design is selected as the winning entry will earn "bragging rights," but no award.