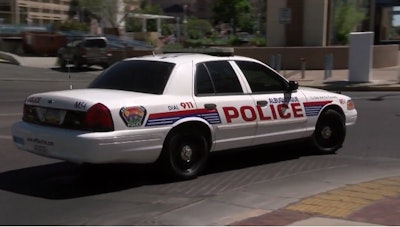 VIDEO: Albuquerque PD Seeks Relaxed Officer Take-Home Car Policy
As Albuquerque Police tries to hire more officers, the department's also looking to increase visibility by letting officers take their cars to more places while off duty, reports KRQE.
The department says it's now in the process of rewriting its take-home vehicle policy with the hope of getting more cars out in the community to help deter crime.
Albuquerque Police Department spokesman Gilbert Gallegos says the policy change is an initiative suggested by Mayor Tim Keller's administration, calling it an "innovate way to fight crime."
The department is seeking to hire hundreds of additional officers to its core of about 850 current sworn officers. But before more officers join the ranks, the department hopes making its cars more visible will help.
Gallegos likens the presence of officer patrol cars to the department's mobile camera trailers.
"We know those serve as a huge deterrent, crime goes down significantly, just because people know there are eyes in the area," said Gallegos.
APD administrators are looking to relax the current take-home car policy, which says officers are not authorized to use take home cars for non-duty related functions other than "physical training" and transportation of an officer's own kids to daycare or school.