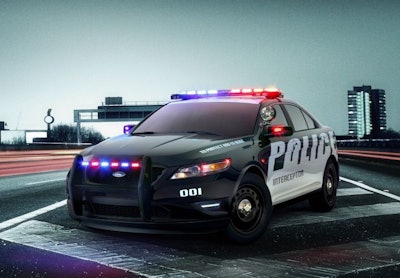 Ford Motor Co. plans to phase out most of its sedans by 2020 in favor of a North American portfolio comprised of 90% trucks, utilities, and commercial vehicles, the automaker announced yesterday. The move will result in the discontinuation of Ford's Police Interceptor sedan, which is based on the Taurus, and possibly the Police Responder Hybrid sedan, which is based on the Fusion Hybrid.
The 2019 model year will be the final model for the Taurus and the P.I. sedan. Ford will continue to sell the Fusion and its hybrid police sedans for "a still-to-be-determined period of time," said Steve Tyler, Ford's police brand marketing manager.
In 2017, Ford sold about 43,000 police vehicles of which about 80% were Police Interceptor Utility vehicle, which is based on the Explorer.