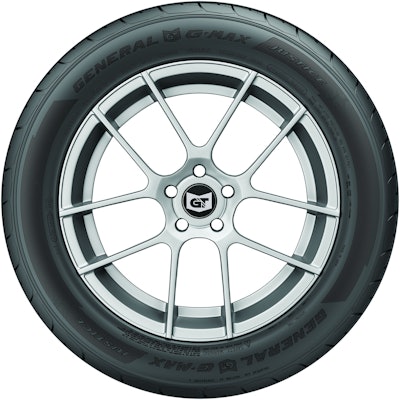 General Tire is introducing its latest tire into the G-MAX family of ultra-high performance (UHP) tires, the new G-MAX Justice. Designed for law enforcement fleets and high-speed pursuit applications, the G-MAX Justice provides a durable tire with technologies that offer precise handling, all-season traction, and a longer tread life.
"With the success of the G-MAX series of ultra-high performance tires, it made perfect sense that the next iteration of it would be a pursuit-class tire," said Travis Roffler, director of marketing for General Tire. "It was a natural progression to provide our law enforcement agencies across the United States with a tire that we believe sets a new benchmark in the segment."
Manufactured in the United States, the G-MAX Justice is born from the G-MAX AS-05 and G-MAX RS, and includes SmartGrip Technology, which offers a strong center rib for crisp steering response and stable shoulder blocks for maximum grip. The silica-rich all-season compound and siping ensures wet and snow grip to offer up to 15% better wet braking performance.
StabiliTread Technology gives the G-MAX Justice a wider footprint and provides longer tread life–up to 15% better than a leading competitor, according to the company.
G-MAX Justice will be available in six sizes, fitting the Chevrolet Caprice PPV, Impala Police and Tahoe PPV, the Dodge Charger Pursuit, Ford's Police Interceptor Sedan and Utility. The G-MAX Justice is scheduled for availability beginning in October 2018.
To learn more about the complete line of General Tire products, and to find a local dealer, visit www.generaltire.com.