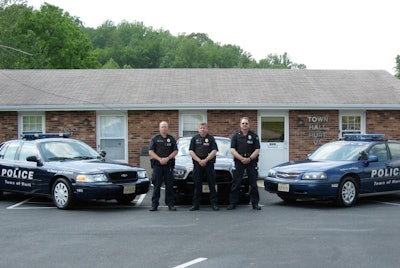 Officers with the Hurt (VA) Police Department will soon be on patrol in brand new squad cars thanks to the kindness of an anonymous donor who is funding the purchase and outfitting of the vehicles.
According to ABC News, the agency has not purchased a new patrol car since 2011. The small town department's other two vehicles are even older, bought in 2008 and 2004.
Chief Ronald Rowland told the station that the vehicles have had maintenance issues in recent years, so the addition of new cars to the fleet is a welcome change.
He said the donor's gift chipped in to help buy three brand new patrol cars.