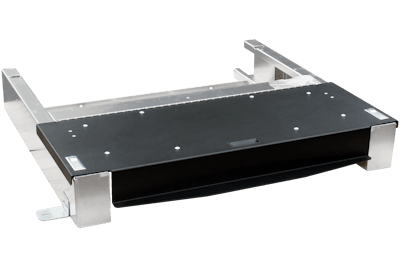 OPS Public Safety has introduced a new Radio Flip-Up Base for the 2020 Ford Police Interceptor Utility.
The new OPS Public Safety Radio Flip-Up Base was designed and tested to fit the 2020 PIU, and it features premium storage drawers, specifically designed for Ford's latest patrol SUV.
Users can mount all their electronics to the inside of lid, saving space to give them more room for equipment in the drawers, the company says. Features include an aluminum flip-up door and a removeable equipment tray that is powder coated black.
For more information, please call (315) 595-3300 or go to OPS Public Safety.