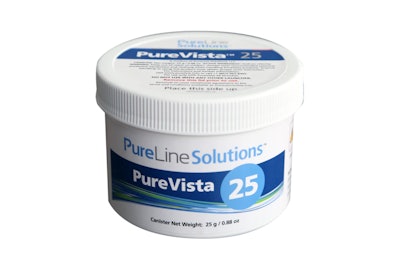 PureVista from PureLine is a disinfection gas treatment for vehicles. PureVista's chlorine dioxide generation system creates pure chlorine dioxide gas on-site making it well suited for routine or emergency cleaning for police vehicles.
The PureVista canister is portable and water activated. To use, place the canister in the vehicle, activate, and let it sit for four hours. After the four-hour treatment period, the canister can be closed and thrown away. There is no post-treatment cleanup required. Note: The treatment is best used at night because it should not be used in UV light (sunlight).
Mechanics and technology outfitted within the vehicle are not subject to harm due to the low corrosion potential of chlorine dioxide at the concentrations provided by the PureVista canister, the company says.