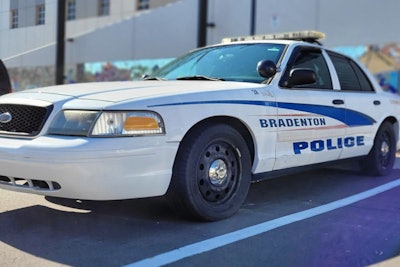 The Bradenton (FL) Police Department is retiring its last 2010 Ford Crown Victoria Police Interceptor.
"It's the end of an era in Bradenton PD history! Our last Crown Vic Police Interceptor is heading to auction. If you've got a hankering for restoring this 2010 gem to her original beauty, or if you're making a low-budget cop show circa the turn of the century, she'll be available for bidding in the near future," the Bradenton PD wrote on Facebook.
Meredith Frameli, a police public information officer, told the Bradenton Herald on Tuesday that the car will be auctioned off at Tampa Machinery Auction, but she doesn't know when.
The Bradenton Police Department's current fleet consists of Ford Explorers, Chevy Tahoes, Dodge Chargers, Ford Taurus, and a few Chevy Caprices.
Moving ahead, the department has chosen to mostly use SUVs for patrol duties because of the extra gear storage, greater water capabilities and passenger space.