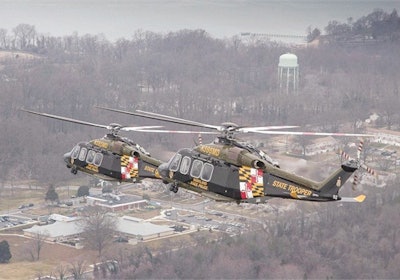 AgustaWestland
AgustaWestland's AW139 was developed to exceed the rigorous standards of federal, state, and local airborne law enforcement authorities. The AW139 law enforcement helicopter achieves this by utilizing efficient, proven, and advanced technologies and design criteria to achieve a very cost-effective helicopter. The integrated avionic system provides the basis for managing the sensors and comprehensive communications suite required for the law enforcement role.
http://www.agustawestland.com/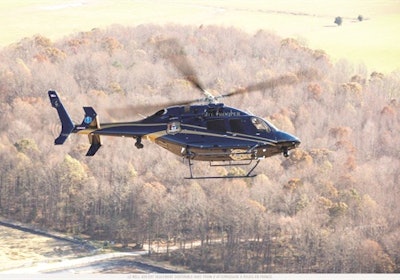 Bell Helicopter
IThe Delaware State Police aviation section operate the first Bell 429 configured for helicopter emergency services, search and rescue, and airborne law enforcement. The aircraft are used throughout the state for a variety of parapublic missions with a strong focus on EMS. The Bell 429 is distinctive in that it is a light twin-engine helicopter with true two-litter capability, featuring enough cabin space for two medical attendants and two crewmembers. The Bell 429 also features a fully integrated glass cockpit, advanced drive system, WAAS navigation, and IFR capability.
BRP
Designed as an alternative to a motorcycle, BRP's Can-Am Spyder F3-P features a cruising riding position and a lower center of gravity, making it nimble. Along with its Y-frame, the Spyder F3-P features police accessories such as a siren, LED emergency lights, and increased cargo capacity, wired with 12V and USB connectors. Officers can also customize their bike's fit for their size, stature, and riding style with the F3 model's UFIT system of adjustable foot peg positions and alternative handlebars.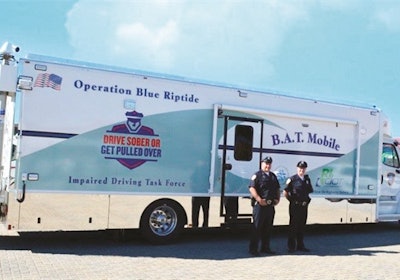 Comlabs
Comlabs' vehicle division recently delivered a state-of-the-art B.A.T. (Blood Alcohol Testing) vehicle to the Providence (RI) Police Department. Built on a Freightliner chassis, this unit features two jail cells, workstations, breathalyzers, fingerprinting, VoIP phones, a cellular modem, and video monitoring. Comlabs builds a wide variety of custom trucks and trailers to meet clients' diverse needs. All vehicle production is done in-house and all systems are integrated onsite.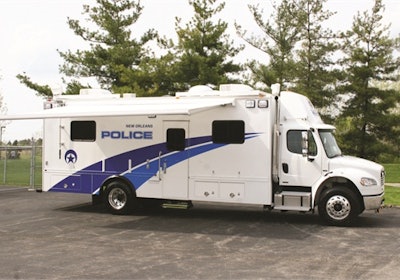 Farber
For more than 25 years, Farber Specialty Vehicles has custom-built mobile units to the exact specifications of its customers, including NASA and the U.S. Marshals Service. Farber is devoted to offering flexibility in design, great warranties, an experienced service staff, and well-built vehicles in a broad range of styles featuring the latest and most advanced technologies for mobile command, communication, D.U.I., community outreach, crime labs, hostage negotiation, SWAT, and bomb units.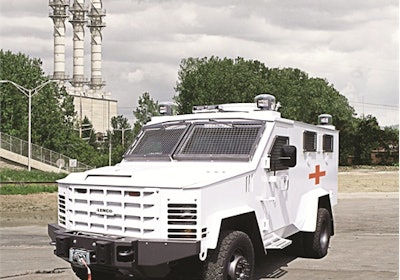 Lenco
Lenco's BearCat MedEvac LE was designed to meet the combined requirements of SWAT and Tactical EMS teams for handling trauma cases. In addition to the blast protection provided by all BearCat models, the lengthened "MedCat" has space for two litters with room for other passengers to continue operations. It's equipped with oxygen tanks, a lighted work station, and compartments for medical supplies and gear, as well as a roof hatch with a gunner's stand, gun ports, and a radio compartment work station.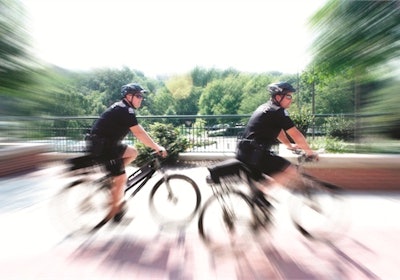 Polaris
Built from the ground up for those who protect and serve, Polaris' Rapid Response Team (RRT) series of high-powered electric bikes feature a 750-watt motor, a rechargeable lithium ion battery with Active Trail Technology that lets you climb any hill with speed and power, and speed capability of more than 20 mph. Back pedal electronic braking helps you take corners and control downhill ascents, and electronically programmed gears aid in acceleration and control.
http://www.polarisebikes.com/fleet.php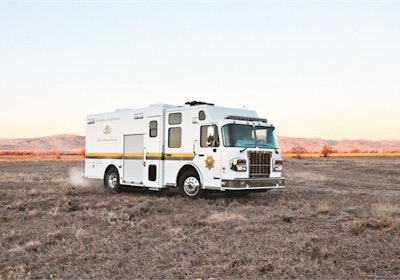 SVI Trucks
SVI Trucks are custom built to specific needs, not mass produced. Each is handcrafted by skilled employees that construct each truck, one at a time. SVI provides a two-year bumper-to-bumper warranty on all vehicles, body warranties up to 20 years, five-year electrical warranty, and a 10-year non pro-rated paint warranty. Whether you're improving your emergency communications, commanding or investigating an incident, SVI has a wide variety of vehicles to choose from, in body lengths from 12 to 26 feet.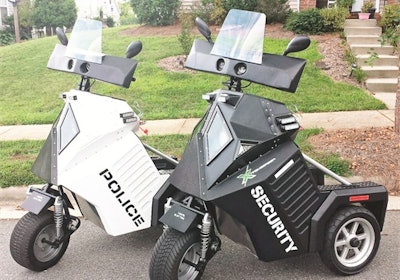 Xtreme Green Electric Vehicles
The Xtreme Green Sentinel PMV is a 100% electric Police Mobility Vehicle designed to replace bicycle and foot patrol. The three-wheel design and the size of the vehicle will allow officers to patrol on sidewalks safely as well as go through open doorways and climb four- to six-inch curbs when in pursuit or rushing to an emergency. It runs for up to 80 miles per charge and can be recharged at any 110/220 volt outlet.