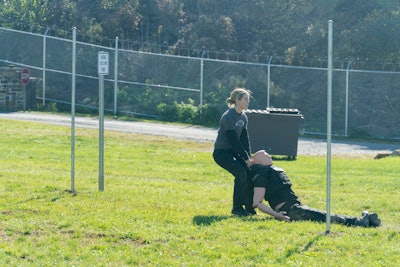 When the Lancaster, Pennsylvania, Bureau of Police next offers potential recruits the opportunity to take its physical fitness test, candidates will get a taste of policing's physical demands thanks to a new agility course.
Elements include being given a suspect description then quickly exiting a patrol vehicle, climbing over a 5-foot-high wall, crawling under a 2-foot high by 10-foot-long obstacle, climbing through a window, identifying the suspect and dragging a 150-pound dummy for 15 feet — over the span of about 150 yards, Lancaster Online reports. The test is timed and must be completed in one minute and 36 seconds.
In the past, recruits had to meet physical standards set by the state's Municipal Police Officers' Education and Training Commission. That has age and gender standards for sit ups, push-ups and runs of 300 meters and 1.5 miles.
Recruits will still have to meet those standards to enter the police academy, but not to qualify for the first step of joining the Lancaster force.