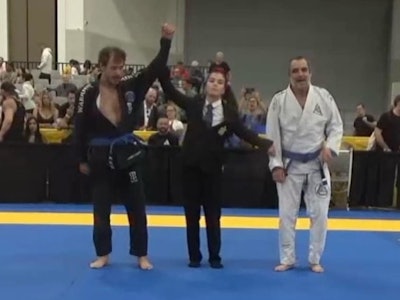 At first, all Brownstown Township (MI) Police Detective Bryan Ramsey wanted to do was sharpen his defensive tactics skills, but now his martial arts training is about competition.
For the past three years, Ramsey has been honing his skills in jiu-jitsu, training rigorously with Downriver Jiu-Jitsu in Riverview.
Six months ago he decided to enter the International Brazilian Jiu-Jitsu Federation World Masters Competition in Las Vegas, the News Herald reports.
His performance in that competition earlier this month led to Ramsey being ranked third overall.
"I'm really pleased with my coach and myself," he said.
Police Chief Jeff Watson said he and other members of the department, are proud of Ramsey.