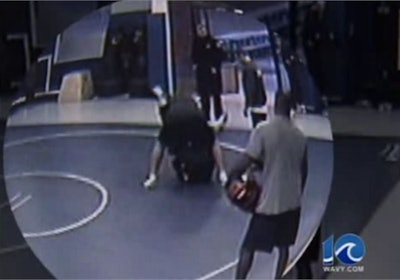 The widow of a Norfolk (Va.) Police recruit who died after defensive tactics training has sued departmental leaders and trainers, claiming that repeated blows to the head caused the death of John Kohn.
Patricia Kohn filed the complain Tuesday in Circuit Court, asking for $35 million in compensatory damages and $350,000 in punitive damages.
The suit names former Chief Bruce P. Marquis, acting Chief Sharon Chamberlin, and officers who trained recruits in defensive tactics — Leldon Sapp, Stephen Bailey, Michael Reardon, and Laura Tessier.
John Kohn, 40, died Dec. 18, nine days after a two-day training session in defensive tactics.
Source: The Virginian-Pilot
Related: Virginia Chief On Hot Seat After Training Death (video)