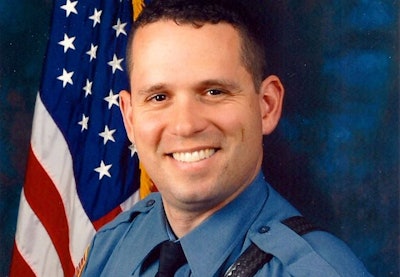 The driver of the vehicle that slammed into Millville (N.J.) Police Officer Christopher Reeves' cruiser and killing the officer had applied to the department to become an officer.
Timothy W. Seidel II, who was fleeing officers at the time of the crash, had passed the civil service exam in May and applied to the department. Seidel was set to receive a rejection notice in the mail from police Monday after failing to meet residency requirements.
Prosecutors charged Seidel, 23, with two first-degree counts of aggravated manslaughter—one for causing death while fleeing law enforcement and another for recklessly causing death and indifference to human life, reports the Courier Post.