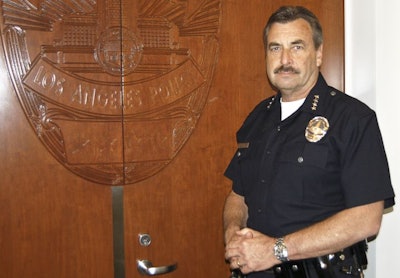 The wife of Los Angeles Police Chief Charlie Beck has been granted a temporary restraining order against a homeless woman accused of threatening to kill her.
In court papers filed on Thursday, Cindy Beck said that on Sept. 12, a woman called her cell phone numerous times claiming that the police chief was following her and harassing her and that she wanted it to stop.
Mrs. Beck said she reported the calls to her husband, and detectives determined the caller was 43-year-old Veronica Roberts.
Read the full CBS Los Angeles story.