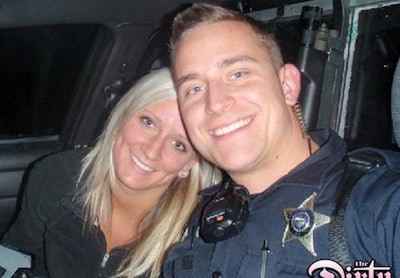 An Albany (Ore.) Police officer remains on the job, even though nude photos that showed his badge appeared on a gossip website.
Officer Anthony Rose sent the photos to a love interest in 2010, while on duty, an agency spokesman told KIMA. The photos were eventually posted to TheDirty.com.
The department said that Rose didn't break any laws by sending the photos to his then girlfriend, but he had violated the department's conduct code. Carter said Rose was disciplined in-house.