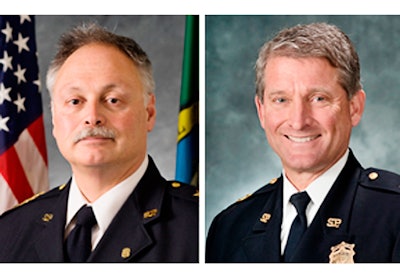 The Seattle Police Department's interim police chief said Monday he will leave his post in May, citing a DOJ settlement agreement and monitoring plan as one reason for his departure.
John Diaz had served as interim chief since June 2010, after Gil Kerlikowske left to become drug czar in the Obama administration. In December 2011, the Department of Justice accused the department of using excessive force and biased policing. In July, the agency agreed to a litany of reforms.
Assistant Chief Jim Pugel took over as interim chief from Diaz, the city's first Latino chief, reports the Seattle Times.