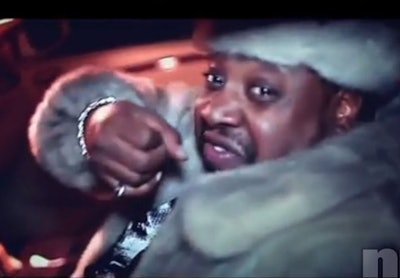 Four Irvington (N.J.) Police officers now face an internal investigation, after they appeared in gangsta-rap videos on YouTube showing them threatening violence against rivals.
The Star-Ledger published a news story documenting the off-duty rapping hobby of Officer Maurice Gattison and three other officers on the department.
Gattison, who uses the rap persona "Gat the Great," appeared in several videos decked out in gaudy clothes, calling himself a "felon for life," and pretending to fire a gun at the camera. Gattison is also the police union's president.
"The Irvington Police Department has standards of conduct that apply to on-duty and off-duty behavior," Police Director Joseph Santiago told The Star-Ledger. "Those standards have consistently been applied in circumstances where the officer's private behavior undermines the police department's position in the community or creates the impression that its members may not be able to fairly enforce the law."