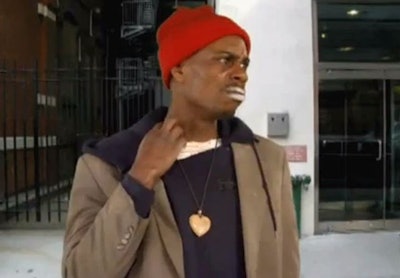 On one page, comedian Dave Chappelle appears as Tyrone Biggums, the stumbling junkie with crack residue around his mouth.
On other pages of an official North Chicago Police handout, a smiling African American man is handcuffed in an orange prison jumpsuit and another is portrayed as bug-eyed and slack-jawed in a mugshot. The handout—given to participants of the new North Chicago Citizen Police Academy last week—was intended to illustrate trial procedures. It had a much different effect.
Waukegan activist Ralph Peterson called the handout "outrageous." Jennifer Witherspoon, president of the NAACP's Lake County branch, said the handout reinforces "every negative stereotype blacks as a people have been fighting against."
Read the full Chicago Sun-Times story.