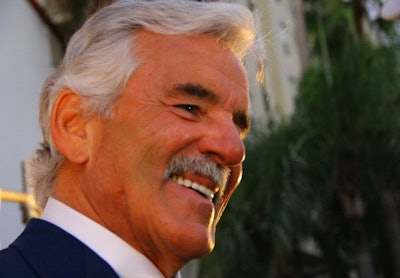 Dennis Farina, the former Chicago cop who made a second career in movies and TV, has died in Arizona, reports Deadline Hollywood. He was 69.
Farina served for 18 years with the Chicago Police Department, before working his way into movies. He began as a police consultant for Michael Mann, who later used him as a mobster in NBC's Miami Vice, a Chicago police detective in NBC's Crime Story, and as an FBI agent in Manhunter (1986).
He later played comedic roles, most notably in Midnight Run (1988) as mobster Jimmy Serrano. More recently, he played a detective in a recurring role on NBC's Law & Order.